Join Us This Summer for HIGH TEA!
A Celebration of Leadership for Women Entrepreneurs 
FRIDAY, JULY 28 | 11:00am to 4:00pm | Staten Island, NY
*Featuring panel discussion, mini fashion show, tea ceremony, and roundtable mastermind conversations
Embrace your inner Queen and elevate those around you! As highly ambitious, passion-driven Women in Business and Entrepreneurs, we have a big vision, and we are called to DO more and BE more… There's power in collective energy and mutual encouragement.  Let's "Show-Up" and "Step Up" as the powerful women that we are!
This elite event is a place for meaningful conversations, collaborative connections, and powerful partnerships.  A highly interactive, yet sacred space to share, be heard, support and elevate one another.  Let's come together as leaders in this high-vibe, high-performing environment to create an impact and design a high-touch, high-profile business and personal brand.
A luxurious setting for leading women who are READY and committed to up-leveling their passion and accelerating their vision.  It's time to drop the drama, exude confidence and celebrate other women going for more…  Let's take an elevated approach of high standards, accountability, connection, inspired action, strong surrender, purposeful intention, AND Integrity!
We will come together as mothers, teachers, sisters, daughters, friends, confidants, embracing all womanhood, while becoming the most influential and powerful women in our communities.  As natural nurturers, when we band together to work towards the greater good of all mankind, we remain unstoppable –  FIERCE and FEARLESS!
Invest in You, YOU DESERVE IT!   INVESTMENT:  $147.00  |  LIMITED SPACE AVAILABLE. RSVP TODAY!! 
GUEST SPEAKERS/ PANELISTS:
Dr. Maria Trusa: Author, Speaker, Philanthropist, CFO of Formé Medical Center & Urgent Care, White Plains, NY
Dr. Naeemah Ruffin: Face Fitness Doctor, Founder & CEO of Bellantz, and former Assistant Clinical Professor at Mount Sinai Hospital NYC
Dr. Adelfi Molina: DDS, FAGD, Founder of Dental Arts of Hackensack, and former chief resident staff at Bronx Lebanon Hospital
Dr. Julissa®: Author, Speaker, Philanthropist, Board Certified Naturopathic Doctor, CEO & Founder of The Natural Health Center Inc., and EPIC Health Journey®
We Look Forward to Celebrating With You There!
11:00am-12:00pm  —  Registration & Networking

12:00pm-12:30pm  —  Welcome & Introductions

12:30pm-1:00pm  —  Tea Time & Roundtable Mastermind

1:00pm-1:30pm —  Mini Fashion Show
1:30pm-2:30pm  —  LUNCH & Networking
2:30pm-3:00pm  — Panel Session & Roundtable Mastermind
3:00pm-4:00pm  — Closing Remarks Networking & Celebration
Show Up and Step Up! Dress exquisitely in pastels or floral patterns, complemented by a fashionable hat, and graciously adorned with your pearls of wisdom.
DURING THIS ELITE EXPERIENCE, YOU WILL:
Hear powerful stories of Triumph from Leading Women who walk the walk and talk the talk
Mastermind, brainstorm and connect with other passionate, ambitious, like-minded women
Explore what's possible for you by giving yourself permission to Soar and ELEVATE
Create a "Master Plan" that supports your bigger goals for maximum results
Awaken your impact, OWN your vision and SHOW UP as your true authentic self
WHO SHOULD ATTEND:
Mission-driven #LadyBosses who want to attract exhilarating experiences
Emerging Entrepreneurs looking to design a blueprint for personal and professional success
Seasoned Business Owners who want to catapult their business to its greatest potential
Professionals looking to refocus and shift into gratifying careers and lead their industry
Busy moms and homemakers needing to recharge, feel inspired and empowered
Invest in You, YOU DESERVE IT!   INVESTMENT:  $147.00 
(For integrity & capacity, please register before the virtual door closes 24-hours before. Absolutely no walk-ins, you must be registered to attend)
SPONSORSHIP & TABLE VENDOR OPPORTUNITIES AVAILABLE!  Contact: info@bizofwe.com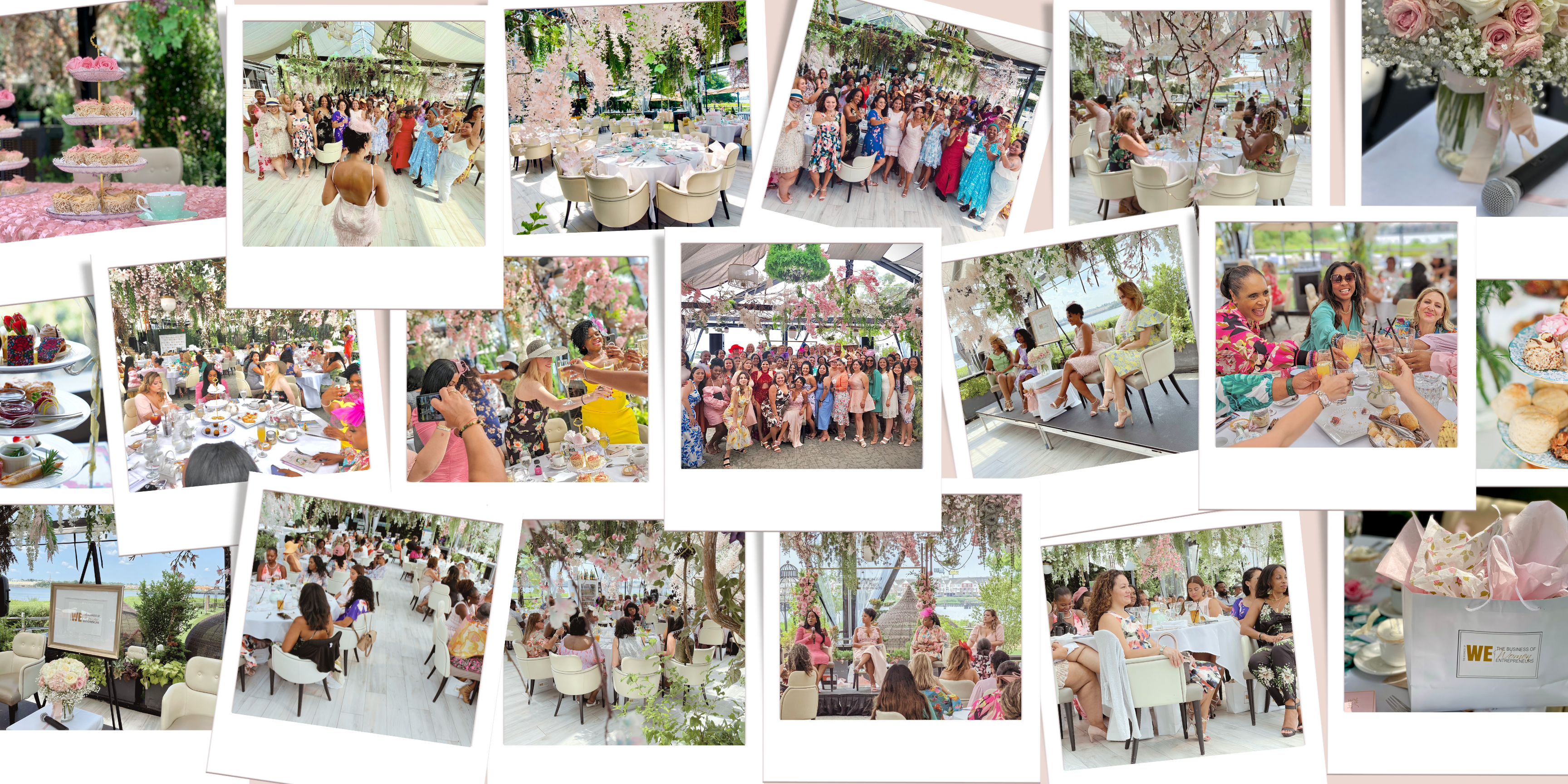 ARE YOU READY TO ELEVATE YOURSELF AND YOUR BUSINESS TO THE NEXT LEVEL?
... 
YOU ARE IN THE RIGHT PLACE!
Sign up for our bi-weekly newsletter to keep up-to-date with the latest updates, upcoming events and receive our must-have guide full of productivity tools and resources to help you streamline your business!