Randy Gómez, Senior Director of Admissions
As a secretarial school Founded in 1930, Berkeley college has supported women in the business field since day one. Today we offer courses, certificates and degree programs that prepare students for the competitive business environment.  In addition, students have the opportunity to participate in an internship that allows them to put into practice what they have learned in the classroom. 

Ramona Cedeno, CPA, CEO & Founder 
FiBrick is an accounting and fractional CFO services firm. Through the many services and workshops her firm provides, Ramona enjoys and takes pride in her innate ability to bring people together to build community, and financially empowering women to build sustainable businesses.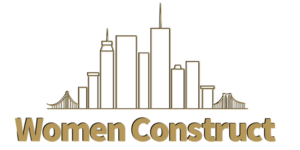 Martha Brazoban & Dina Holguin Co-Founders
Our ability to deliver outstanding results for our clients starts with our team of smart professionals. We come from a diverse set of experiences and backgrounds in Architecture, Engineering and Construction.  As unique as we are individually, we share a mutual passion for construction and elevating women in our industry.
Farrah La Ronde-Hutchinson, CEO & Founder
Gaia's Essence is a platform where women could connect by empowering each other in living healthier happier lives.  Events inlcude the annual Gaia's Essence Women's Wellness Conference (GEWWC), the annual Health Summit and annual Wellness Retreat.
ACHIEVE THE GREATEST LEVEL OF IMPACT. PARTNER WITH US TODAY!
For more information on all available partnership opportunities, contact:  admin@bizofwe or call (646) 397-5548.