Regina Finkelstein, Co-Founder, Business Development and Marketing Rep
DoctorPromo helps you stand out, get noticed, and get MORE business! We work with all size businesses and budgets. We can set up a company store for non-profits, organizations, sports teams, etc. DoctorPromo cures your printing aches and pains!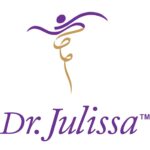 Dr Julissa,  Board Certified Naturopathic Doctor
Using a time machine method via an universal approach to medicine, understanding that everything in the body is interconnected and discovering the true root cause of suffering, whether it be a physical, emotional, mental or spiritual health challenge desired to overcome resulting in EPIC HEALTH.
Randy Gomez, CEO & Founder
A proactive learning program that utilizes experiential workshops to provide high-school students with career clarity.  AOYL believes that every young adult should graduate with the fundamental skills necessary to make educated decisions that will empower them to select a career path and be a positive contributor to society.

Shing Yiing Ong, CEO & Founder
Body Balance Lifestyle believes that every busy women out there is able to create a healthy and balance lifestyle without having to sacrifice a huge amount of time.  Creating fun, quick, and simple movements in less than 45 minutes a day!
ACHIEVE THE GREATEST LEVEL OF IMPACT. PARTNER WITH US TODAY!
For more information on all available partnership opportunities, contact:  info@bizofwe.com or (646) 397-5548