Ramona Cedeno, CPA, CEO & Founder 
FiBrick is an accounting and fractional CFO services firm. Through the many services and workshops her firm provides, Ramona enjoys and takes pride in her innate ability to bring people together to build community, and financially empowering women to build sustainable businesses.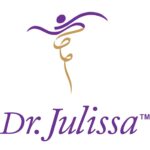 Dr Julissa,  Board Certified Naturopathic Doctor
Using a time machine method via an universal approach to medicine, understanding that everything in the body is interconnected and discovering the true root cause of suffering, whether it be a physical, emotional, mental or spiritual health challenge desired to overcome resulting in EPIC HEALTH.
Randy Gomez, CEO & Founder
A proactive learning program that utilizes experiential workshops to provide high-school students with career clarity.  AOYL believes that every young adult should graduate with the fundamental skills necessary to make educated decisions that will empower them to select a career path and be a positive contributor to society.

Shing Yiing Ong, CEO & Founder
Body Balance Lifestyle believes that every busy women out there is able to create a healthy and balance lifestyle without having to sacrifice a huge amount of time.  Creating fun, quick, and simple movements in less than 45 minutes a day!
ACHIEVE THE GREATEST LEVEL OF IMPACT. PARTNER WITH US TODAY!
For more information on all available partnership opportunities, contact:  info@bizofwe.com or (646) 397-5548