For the entrepreneur, success in business is the goal, but it's not always an easy road. For women, it can be especially tough balancing the demands of business with the demands of home life – which often include marriage and motherhood. In an environment that demands obsession, we search for balance. In an environment that rewards ego, we seek to nurture and build community. How do we, as women, use our natural talents to benefit us in the male-dominated world of business and entrepreneurship?
Here's a chance to learn from the best! Below you'll find advice from some of the most successful women of our day, on how to build a successful business and brand without selling our souls or giving up the other parts of our lives that fulfill us.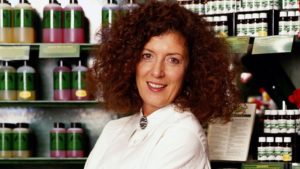 Anita Roddick // Founder // The Body Shop
"Whatever you do, be different. That was the advice my mother gave me, and I can't think of better advice for an entrepreneur. If you're different, you will stand out."
We should embrace what makes us different, what makes us unique. In the world of business where everyone is bending over backward to catch up to the latest trends and models of success, there's something to be said for finding our unique voice in business. How are we different than all the other businesses that do what we do? The answer to this question could be what catapults our business to the next level and what gives us our competitive edge.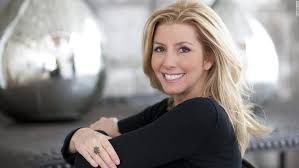 Sara Blakely // Founder // Spanx
"The smartest thing I ever did was to hire my weakness."
The truth is, we're not going to be good at everything. Playing the jack-of-all-trades role is a role that's familiar, but in business, it's better to focus on what we do best and get help from those who are great at what we're not so good at doing. Attempting to do it all is inefficient and a recipe for unnecessary headaches and setbacks.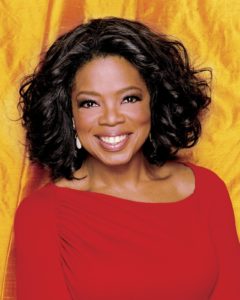 Oprah Winfrey // Founder // OWN
"Surround yourself only with people who are going to take you higher."
We're going to have people around us who don't get us and who don't believe in us. We should do our best to limit our exposure to such people and instead surround ourselves with people who can nurture and encourage us to even exceed our own expectations! What we believe about ourselves has a big impact on what we can accomplish. Surrounding ourselves with people that can bolster our belief in our own success helps to make that success certain.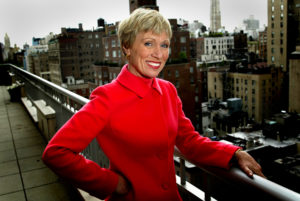 Barbara Corcoran // Founder // The Corcoran Group
"Finding opportunity is a matter of believing it's there."
We don't look for things we don't believe exist, and in the world of business, we won't reach for things we don't believe we have access to. It's important for us to believe we can find opportunity and create opportunity as needed. We must believe the right doors of opportunity will open up for us if we just knock on enough of them.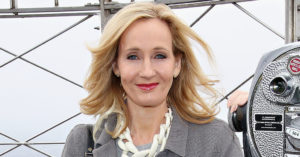 J.K. Rowling // Author
"Rock bottom became the solid foundation on which I rebuilt my life."
Every story is different, but all success stories include a show of resilience in the face of struggle. In the midst of those difficult times is often where we find the extra energy and boldness to pursue our goals with added passion and fervor. It may not feel great while we're there, but we should remind ourselves during those hard times, that we will be stronger for having endured, conquered and overcome.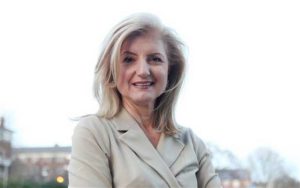 Arianna Huffington // Founder // Thrive Global
"We think, mistakenly, that success is the amount of time we put in work, instead of the quality of time we put in."
As in most things, quality is better than quantity when it comes to success in business. Learning how to add more quality to the time we spend working in and on our business will go further than trying to find more time to give to our business.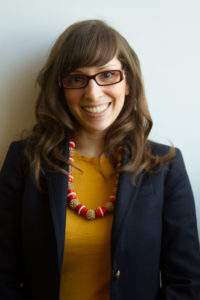 Leah Busque // Founder // TaskRabbit
"Learn to bet on yourself and have confidence in your own decisions. No one knows your business better than you."
If we don't believe in ourselves, no one else will. It's our business, our vision, our brand. While we should always remain flexible and open to growth and improvement, we must also stay true to our vision and maintain confidence in our mission. Being an entrepreneur is – in many ways – a singular experience; there's no cookie-cutter, step-by-step process. We have to believe in our dream and in our ability to make that dream a successful reality.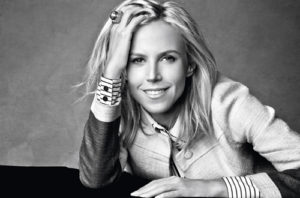 Tory Burch // Founder // Tory Burch
"Even if you're not yet an entrepreneur, you can be entrepreneurial in everything you do. If you view each stop as an opportunity to learn something, there is always something you will take away from that experience."
Being an entrepreneur is not just an identity, it's a state of mind. Even before we decide to take the plunge into business, we can flex your entrepreneurship muscle by becoming a sponge and absorbing as much information as we can from the people around us, especially the leaders around us.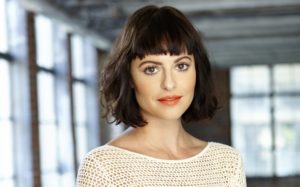 Sophia Amoruso // CEO // Nasty Gal
"It takes a special kind of stubbornness to succeed as an entrepreneur."
This life ain't for everybody. People looking from the outside in may see the glitz and glamour, but the truth is, we've got to be persistent and determined to make it. We've got to be tough, and we've got to believe in ourselves, and be willing to do what it takes to win, always.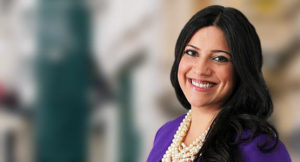 Reshma Saujani // Founder // Girls Who Code
"Embracing failure is the most important trait I've developed in my career. I have tried to learn from my failures, and I believe it has made me stronger, more confident and more resilient."
They say it's darkest right before the dawn. In business, this is often the case. Failure is part of the journey to success. Before we figure out what works, we're going to find out all the ways it doesn't work. It's important not to feel defeated or get distracted when things seem not to go our way. We must be determined to stay the course.
The following two tabs change content below.
Habit Hacker. Perpetually curious about life and the people who live it. Passionate about learning how to make the most of it. 🙂
Latest posts by Joy Fejoku (see all)